Posted by

Unknown
Labels: CeBIT, clevo d900F, core i7, dell, dell studio, dell studio 15, Gmail, Google, google calendar, google gears, intel, microsoft, office 14, qualcomm, qualcomm snapdragon, toshiba tg01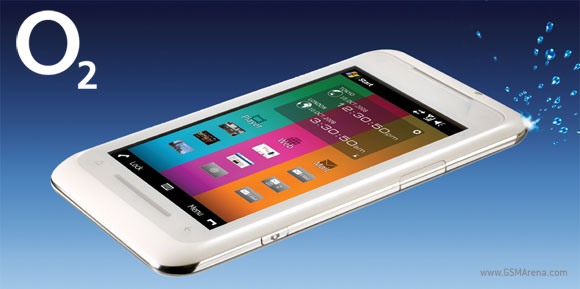 It kind of sucks if you don't live in Germany this Summer. The Toshiba TG01 smartphone with the infamous 4.1-inch touchscreen will be hitting Germany exclusively through O2 this Summer. The TG01 has a 1GHz Qualcomm Snapdragon CPU inside its small 9.9mm body. It runs on a customized Windows Mobile Pro and we will see if it receives any complaints. Like i said, the TG01 will be hitting Germany through O2 this Summer, but i forgot to mention that they will be selling the white model. There is no word on the price or the exact release date. Oh yeah, also no word on when the black model will be sold.


The Dell Studio 15 laptop will have its very own special edition model. It will rock a so-called "Black Vapor" paintjob and has a 1,440 x 900 resolution on its gorgeous LED-backlit display. You have a couple of options here, including: Pentium Dual Core or Core 2 Duo processors and Intel's integrated GMA 4500MHD or an ATI Mobility Radeon HD 3450 graphics card. You also get a 320GB HDD with up to 4GB of RAM. These special editions will range in price from $799 USD - $949 USD which isn't too expensive.


At CeBIT, a new gaming laptop was found utilizing Intel's Core i7. It is the Clevo D900F and it's a massive laptop. The screen is a 17.1-inch WUXGA display with a 1,920 x 1,200 resolution. It will also have an integrated 2.0 megapixel webcam, a TV tuner and an HDMI slot. You can view
Engadget's
gallery on this laptop
here
. If you bother to look at them, you will notice that this thing must be pretty darn heavy. It is really thick, so i don't think it's too "portable."
If you're used to using Google Gears for some of your Google Offline needs, here is another one to add to the list. If you have Google Gears installed on your computer, you will be able to use Google Calendar Offline. It is still in beta, but i don't think it really matters since Gmail is still in beta.
As you may know,
Microsoft Office 14 is not being released this year
, but you could have your chance to try it out before this year ends. Microsoft could be releasing a public beta for Office 14 by the end of this year. The new Office will have online access (similar to Google Documents) meaning it will be able to function in a browser. You will possibly be able to share stuff on Office 14 with others, by using its online capabilities.
Toshiba TG01 (and picture):
http://www.gsmarena.com/toshiba_tg01_will_hit_germany_exclusively_through_o2-news-818.php
Dell Studio 15 Special Edition (and picture):
http://www.engadget.com/2009/03/03/dell-rolls-out-studio-15-special-edition-laptop/
Clevo D900F (and picture):
http://www.engadget.com/2009/03/03/hands-off-with-core-i7-packin-clevo-d900f/
Google Calendar Goes Offline:
http://googlesystem.blogspot.com/2009/03/offline-google-calendar-available-for.html
Microsoft Office 14:
http://news.cnet.com/8301-13860_3-10187360-56.html?part=rss&subj=news&tag=2547-1_3-0-5
Posted by

Unknown
Labels: amazon, Apple, Asus, asus eee keyboard pc, asus EEE PC, asus eee sticks, asus eee top, CeBIT, iPhone, kindle, macbook air, Nintendo Wii
Apple move aside because at CeBIT this year, Asus looks like they're pulling out the stops. Who needs to pay over $2,000 USD for an iMac when you can get the Asus Eee Top all-in-one PC for just $600 USD. You can now pre-order these online. If you're still interested, the Asus Eee Top will have a 15.6-inch screen, a 1.6GHz Atom processor, 1GB of RAM, a 160GB HDD, an integrated webcam and will run on Windows XP. Amazon says that they will be available on March 9, but like i said, you can pre-order them right now. Gizmodo points out that "if 15.6 inches is a bit too small for you, rumor has it that your patience could be rewarded with a 22-inch version coming out later."


Asus will continue their pressure on Apple by releasing the Asus Eee PC 1008HA. If you want to see how thin the netbook is from the side then just click on this link. It is clearly a MacBook Air competitor. The netbook manages to stay about 1-inch thick, weighs only 2.4 pounds and has a 92 percent-sized keyboard.


Meet the
Nintendo Wii
Asus Eee Sticks. Clearly a Wii rival, but obviously won't be as popular. The Asus Eee Sticks were available for viewing at CeBIT this year. They are motion sensing sticks, similar to the Wii's sticks. Judging from the picture, it looks like they were showing off some tennis.
I briefly talked about this
Asus Eee keyboard PC over a month ago
and it looks like there are some more details regarding this peripheral. The Eee keyboard PC will be on sale this May or June. They will be going for $400 USD and $600 USD for the wired model and the wireless model, respectively. Finally, the specs have been revealed. With the Eee keyboard PC you get a 5-inch touchscreen display, a 1.6 GHz Atom processor, 1GB of RAM, a 16 or 32GB SSD, WiFi, Bluetooth, wireless HDMI, 2 USB slots, VGA, HDMI and audio in/out. These are pretty good specs for a keyboard PC, did i mention that it won't be a pain to carry around?
We'll take a break from Asus for the last paragraph. Here is a look of Amazon's Kindle app for the iPhone. If you want to read up on the "First Look" just go to
this link
to read up on it. It's a fairly long post, so i just though i'd warn you first.
Asus Eee Top (and picture):
http://i.gizmodo.com/5163468/asus-eee-top-all+in+one-now-available-for-preorder
Asus Eee PC 1008HA (and picture):
http://blogs.zdnet.com/gadgetreviews/?p=1847
Asus Eee PC 1008HA Specs:
http://www.engadget.com/2009/03/03/asus-debuts-the-eee-pc-1008ha-shell-10-inch-ultraportable/
Asus Eee Sticks (and picture):
http://www.engadget.com/2009/03/03/asus-shows-off-eee-stick-at-cebit/
Asus Eee Keyboard PC (and picture):
http://i.gizmodo.com/5163636/asus-eee-keyboard-pc-should-arrive-in-may-or-june-for-400+600
Amazon's Kindle App (and picture):
http://theappleblog.com/2009/03/04/first-look-amazon-kindle-for-iphone/