Posted by

Unknown
Labels: archos, archos 2, archos 2 Vision, archos 3, archos 3 Vision, archos 9, microsoft, mid, pmp, tablet, windows, windows 7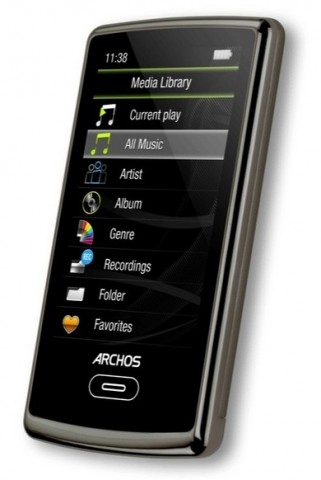 We've seen this PMP somewhere before and it was
3 weeks ago
. The Archos 2 Vision has: a 2-inch touchscreen display, 8 / 16GB of storage, a microSD card slot, and FM radio support. The Archos 3 Vision, on the other hand, has: a 3-inch touchscreen display, 8GB of storage (possibly 16GB as well), a microSD card slot, and an FM transmitter. The party will also be joined by the Archos Clipper which is a small 2GB PMP intended to take on the iPod Shuffle. The Clipper, 2 Vision, and 3 Vision will hit UK for £19.99 ($33 USD), £49.99 ($82 USD), and £89.99 ($147 USD), respectively. They will all be available in the UK this August. Archos also plans to release a 4 and 7-inch version of these PMPs later this Fall.
We also saw this Archos 9 tablet
3 weeks ago
. This 8.9-inch tablet device is running Windows 7 and will hit America this Fall! Up to this point, the price still hasn't been mentioned.
[
Slash Gear (Archos 2 / 3 Vision, Clipper)
,
Crunch Gear (Archos 9)
]