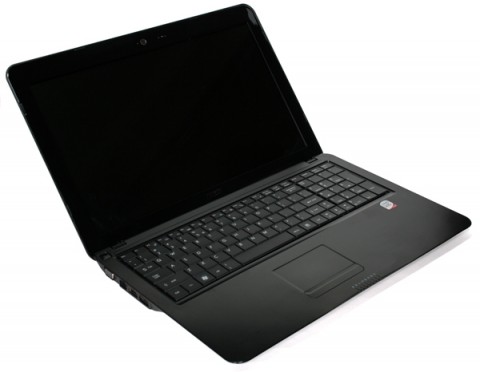 The
MSI X-Slim X600
has been creeping around for a while and has already been pegged to utilize Intel's new ULV CPUs. But today, I got the full spec sheet for you. The X600 has: a 15.6-inch display with a 1,366 x 768 resolution (720p capable), up to 4GB of RAM, up to a 500GB HDD, up to a 1.4GHz Intel Core 2 Solo SU3500 CPU, and ATI's Radeon Mobility HD 4330 graphics. The CPU really does have a range of ULV CPUs to choose from, so you're not stuck with the aforementioned one. Keep in mind though, they don't get any faster than the SU3500 for this notebook.
The X-Slim X600 lives up to its name by being just 25mm thick. The X600 also has other features, such as: a VGA / HDMI out, 3 USB 2.0 slots, four speakers, Ethernet, WiFi, Bluetooth, and a 6-cell battery - that is good enough for who knows how long. The MSI X-Slim X600 will launch later this month for €799 ($1,123 USD) to €949 ($1,334 USD).
If you want an unboxing video, go to the link below.
[
Slash Gear
]